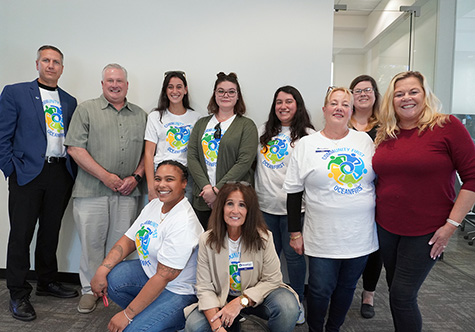 The Arc of Atlantic County values our volunteers and the work they do to support people with intellectual and developmental disabilities
Due to the increase in COVID-19 variants, volunteers opportunities in most of our in-person programs are not available at this time.
Currently, volunteers are still needed for Recreational Sports and in our Thrift Shops.
If your student, faith-based or civic group is looking to undertake a volunteer-based project, or for more information, please contact Kirby Reed, Assistant Director of Development and Community Outreach at 609-485-0800 ext. 137 or kreed@thearcatlantic.org.
You can also fill out the online form to be a part of future volunteer efforts.