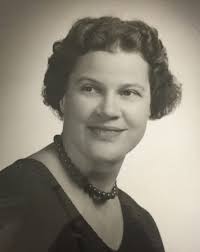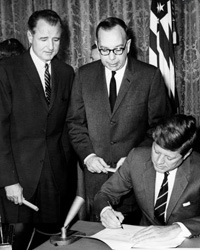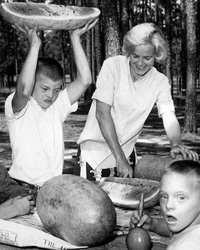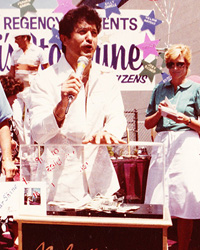 In the 1940s, little was known about intellectual and developmental disabilities (IDD). With the absence of programs to assist in the development of people with IDD, families were left to care for loved ones with little or no support.
Dr. Elizabeth Boggs would not accept the limited options available to her son, David. In 1949, she joined with other parents and community members to found The Arc in order to advocate for individuals with IDD and their families. Dr. Boggs would become known as the First Lady of The Arc, serving as its first female president in 1956.
As a result of The Arc's advocacy and the work of its early founders, President John F. Kennedy signed into law legislation that provided federal funding for local communities to create programs and facilities for people with developmental disabilities.
In 1961, The Arc of Atlantic County (originally the Atlantic County Unit of the New Jersey Association for Retarded Children) was incorporated by its founding members; Camillo and Jane DeLuco, Barbara Aron, Alice D'Amico, and Charles and Henrietta Vitanza. The first two programs, a daycare and preschool, provided respite for parents of young children.
With the passage of The Education for All Handicapped Children Act (EAHCA) in 1975, The Arc of Atlantic County created recreational programs, a summer camp, and evening classes for adults with IDD. By the end of the 1970s, The Arc of Atlantic County began hiring a professional management team.
In 1980, The Board and staff decided to open the county's first group home for people with IDD in Pleasantville. In order to purchase the property, The Arc hosted a fundraising event. Starshine, held on the Atlantic City Boardwalk, featured casino entertainers, including Nelson Sardelli and Tony Orlando, who shined shoes for donations. Tony Orlando, in connecting to The Arc's mission, gave generously to the Starshine Fund, and in 1981 The Arc was able to purchase the Pleasantville property. The Rhonda Marie Schroeder (RMS) Group Home, named for Tony's sister who had a disability, employed six full-time support staff, including The Arc's current Chief Operations Officer, Pat Jones. Over the next 10 years, The Arc of Atlantic County would open seven more group homes and two supervised apartments.
Today, The Arc has grown to more than 350 employees and an annual operating budget of over $17 million. In addition to housing and independent living opportunities, The Arc provides adult day habilitation services, support coordination, recreation and family respite, vocational and employment support, and case management to individuals with IDD and their families throughout Southern New Jersey.