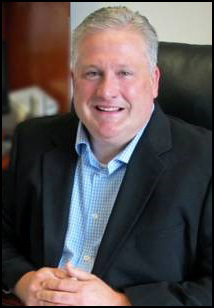 SCOTT HENNIS – CEO
As Chief Executive Officer, Scott oversees the work of the organization to ensure the information, advocacy, and services provided are consistent with the needs of the people and families The Arc serves. In partnership with stakeholders throughout our community, Scott is guiding The Arc of Atlantic County on a path of strategic expansion that will improve and enhance the support the organization provides to the people and families they serve living throughout Southern New Jersey.
Scott, began his career in 1991, working as a Direct Support Professional, providing hands-on support for people with developmental disabilities living in his community. From this work, he developed a passion for providing meaningful, individual focused, support and service.
After obtaining a degree in Business from Stockton University, Scott continued in the not for profit sector working as an Assistant Director for a disabilities service organization, and serving as a Director of Corporate Engagement for a mental health provider.
In 2008, Scott joined The Arc of Atlantic County as the Operations Director of Residential Services. In 2015, he was promoted to Chief Operations Officer. In 2017, Scott was named Chief Executive Officer of the organization.
Through advocacy, the development of new projects, and technological initiatives, Scott continuously seeks ways to improve the operational efficiency of the organization while delivering leading-edge solutions to improve and enhance services. "Our job in supporting individuals with intellectual and developmental disabilities is to provide exceptional service. To me, that is the service I would want, expect, and demand for a member of my family should they seek or receive support from The Arc."
Outside of work, Scott is husband and a father to three children. He volunteers his time serving as a Board member and coach in his local community recreation league.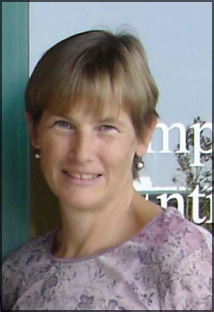 PAT JONES – COO
As Chief Operations Officer, Pat Jones supervises program areas and was instrumental in The Arc becoming, and remaining, accredited by The Council on Quality and Leadership. She brings over 35 years of experience in the field.
Pat worked as a Teacher's aide in Pedrickstown before coming to The Arc of Atlantic County. She started her career with The Arc as an aid at the very first group home.
She earned a Bachelor of Science in Individual and Family Studies from the Pennsylvania State University.
"Individuals with intellectual and developmental disabilities want the same things in their lives as everyone else. They are more like us than most people realize."
Pat serves on several Division of Development Disabilities (DDD) and other service providers joint committees including the Licensing committee and DDD's Human Rights committee.
Outside of her community involvement, Pat loves spending time with her son and enjoys outdoor activities including skiing, swimming, camping and canoeing.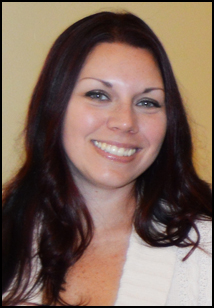 ASHLEY SIMONS – CFO
As Chief Financial Officer, Ashley Simons is responsible for all accounting, finances and budgeting. It is her job to report to the state, and to supervise billing, payables and payroll.
Ashley has worked in many roles in The Arc of Atlantic County finance department including accounts payable clerk, assistant book keeper, staff accountant and senior accountant. She has worked at The Arc since 2009.
She earned her Bachelor of Science in Accounting from the University of Phoenix.
"I started this journey with The Arc of Atlantic County eleven years ago, but I never expected it to change my life in the way it has. As someone who has a family member with a developmental disability, I know how difficult the journey can be. It's my goal and passion as CFO to ensure that financially, the agency can continue to provide various types of services to individuals of all ages with intellectual and developmental disabilities."
Outside of work, Ashley enjoys spending time with her husband and four children, including attending sporting events to watch her sons play baseball and basketball, and recently welcomed a daughter to the family. She is a lifetime resident of Galloway Township.