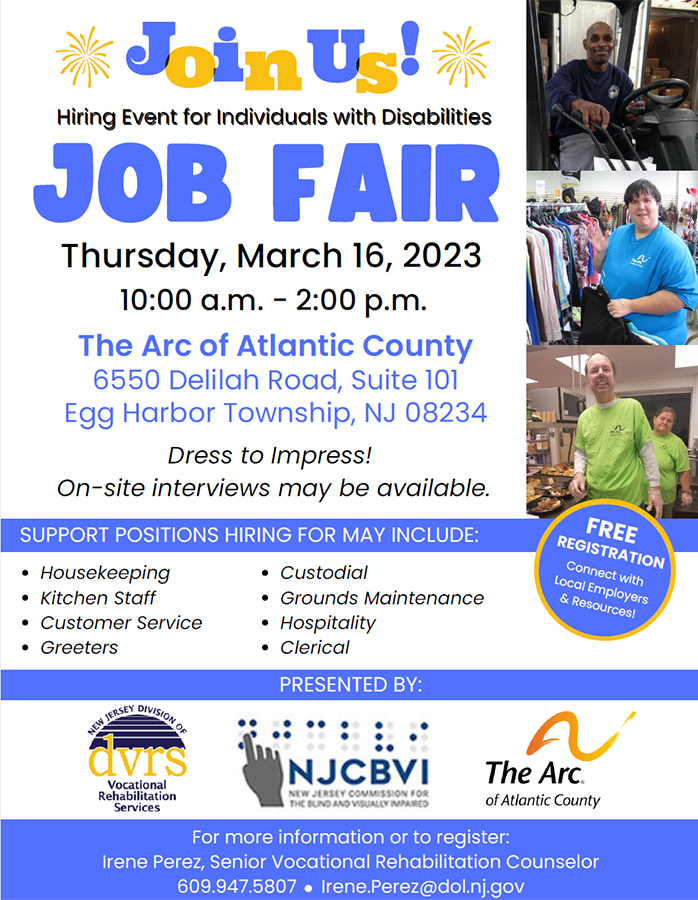 Join Us! Hiring event for individuals with disabilities
Thursday March 16, 2023
10AM to 2PM to be held at 6550 Delilah Road Suite 101 EHT 08234
Dress to impress! On-site interviews may be available!
Support Positions Hiring For May Include:
Housekeeping – Kitchen Staff – Custodial
Customer Service – Grounds Maintenance
Greeters – Clerical – Hospitality
Presented by The New Jersey Division of Vocational Rehabilitation Services, the New Jersey Commission for the Blind and Visually Impaired and The Arc of Atlantic County.
For more information or to register, contact Irene Perez at 609.947.5807 or irene.perez@dol.nj.gov